2 IPhones Ringing At The Same Time
Don't you love it when you update something and now new things start to happen! Both my husband and I have Iphones and it has worked great sharing the same apple id because we instantly have contacts and apps that we can share. But we noticed that after the last update, when we receive calls and we are both home or on the same network - both of our phones would ring. When one person picks up then we have it but it also screwed up our missed calls and incoming calls as well.
Now in some cases this may work out great. If you wanted to have multiple phones ringing at the same time if you are on the same wifi but we needed to turn it off: Here are the steps on how to Disable or Enable this option on your iphone.
Remember that this will only work if you are sharing the same AppleID and are on the same WIFI - If you want to enable this feature - Go into Settings--> Facetime--> Iphone Cellular calls and turn it on.
If you want to disable it.. same steps but turn it off!
Hope this helps someone who is looking for the solution!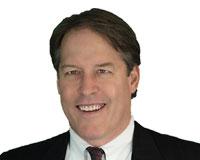 Author:
Tim Walsh
Phone:
703-447-2236
Dated:
September 22nd 2015
Views:
225
About Tim: I work full time in Real Estate. We created Your New Home Team to focus our energies in creating smo...