6 Natural Herbs To Boost Your Brain Power
If you are like me and wondering if the NZT from Limitless is going to be available soon so you can get more done, faster and remember things that you just can't seem to recall - then the following natural herbs may be of some interest.
** Please note that even though these are natural - always check with your doctor and ensure that your current medications do not interfere with things you are taking ( or even eating!). I know a lot of people who gulp down vitamins and herbs because "they are natural" - not realizing that even combining these will have an effect.
Also - I am a big believer and follower of the organ clock. Track what you are feeling and when. There is a reason why we feel a certain way at different times of the day. Our circadian rhythms also play an important role.
So here are some natural herbs for Brain boost!
1-GINSENG - Ginseng is great as an alternative to synthetic medications (like those prescribed for ADHD or ADD). It is also known to possess compounds that help protect us from radiation.
2 -PERIWINKLE - When combined with Ginseng, it boosts mental abilities.
3- GOTU KOLA - Not only does this herb work to boost brain power, it can also lower Stress! It is considered to be adaptogen. Stress has an incredible affects on our body and on our brain's ability to process information.
4-VINCRISTINE - Extracted from Periwinkle as a natural constituent,vincristine is one of the most powerful anticancer drugs in the world. In fact, it has significantly increased the survival rate for acute childhood leukemia; however, periwinkle's vincsristine also offers huge positive neuro-cognitive effects, and even reduces brain tumors.
5- SMELLING ROSEMARY-Thanks to 8-cineole, the main chemical constituent in the plant, we can score higher on tests and just function better mentally on a daily basis from smelling the herb. Its scent improves speed and acuracy when it comes to mental functions!
6- GINKGO BILOBA - This herb actually helps to regenerate brain cells. It has been used forever! I think it is one of the oldest herbs used and respected highly. But... If you are taking blood thinning medications, you should check with your doctor before ingesting since the herb can cause brain bleeding if used in connection with blood thinners. Otherwise, the herb is perfectly safe and has been used for millennia.
I always wonder how some of these tests that validate the effectiveness are tested - on what type of people and over what time? Where in the world? What is their current health condition vs after etc.
Everyone reacts differently to medications and herbs, so be smart about the things you take. Take 1 item at a time and see if you notice the impact on your body & mind. I have a closet full of herbs that I take when I need or want specific impacts. A lot of these are herbs and vitamins I have tested on myself and measured its effectiveness.
Also - make note that your activity level, sleep levels, emotions will play a significant role. Finding balance is key.
I hope you found this informative - if you did, please leave a comment :)
Make it a Healthy & Happy Day
Ayda Walsh -
Realtor, Holistic Home Sales :)
Healthy Family, Happy Home is my goal!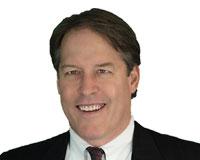 Author:
Tim Walsh
Phone:
703-447-2236
Dated:
February 19th 2016
Views:
172
About Tim: I work full time in Real Estate. We created Your New Home Team to focus our energies in creating smo...