A History Of McLean VA Homes For Sale
Growing up in Mclean and working in or near it all my life gives me the opportunity to share some unique insights and tie those in with some interesting statistics about McLean VA Houses. This overview should provide people looking at homes for sale in McLean, VA with a useful and more insightful perspective during their search to buy a home or when comparing their home to others to sell.
McLean VA Homes are generally older in style. Many of these older homes are being renovated, added on to or knocked down and replaced.
Here's why, most Mclean homes were built at a somewhat frantic pace from 1950 through 1990. This time period accounts for well over 75% of all McLean VA homes in existence today. Below is a chart that shows the building activity of McLean VA homes per decade.
One can point to the Post World War II prosperity period and the growth of Federal Government as two leading causes to having McLean's housing stock blossom quickly from 1950 through 1970. The existing housing stock during this 20 year time frame grew by more than seven fold!
McLean went from a sleepy town with farms and little activity to a growing town with people discovering its excellent access to Washington DC.
The introduction and opening of the Interstate Beltway (I-495) during the same time period also helped open up McLean's housing demand. The national spotlight on Tysons Corner Center and it uniquely large retail shopping offering further fueled the housing boom in the late 1960's. Furthermore, in-between these two major infrastructure offerings becoming a part of McLean, Washington Dulles International Airport opened up west of McLean in 1962. These major developments and the growth around them increased the housing demands throughout McLean and helped it continue at a near record pace throughout the 1970's.
The 1980's represents the last big push of housing construction opportunity for McLean, VA homes. Nearly 15% of McLean housing stock was built during this decade. In the Northern Virginia area, less reliance on growth from the Federal Government took place as the growth of the private sectors helped to sustain the new construction demand for McLean VA homes.
It would take almost the equivalent of the next 20 years to match the home construction pace of the 1980's. Not only did a slowing economy during 1990's affect growth but the availability of land parcels to develop on began to get scare. McLean was beginning to have fewer parcels t develop on and this domino affect increased the price of land over a short period of time. Today, this evolution of limited supply greatly impacts the average cost of a newly constructed McLean VA home.
In the next article titled, Understanding McLean VA Homes for sale, I'll help provide information on how the past history, growth and demand for living in McLean impacts the cost of McLean VA homes for sale. We'll further investigate why McLean VA homes are desirable to purchase no matter their size, style or look.
Tim Walsh has nearly 20 years experience in residential real estate that also encompasses work in commercial and investment properties. If you are looking to move to McLean VA or the surrounding area then search for homes or contact Tim or a team member by visiting us at www.yournewhometeam.com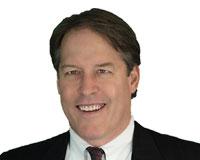 Author:
Tim Walsh
Phone:
703-447-2236
Dated:
September 17th 2015
Views:
157
About Tim: I work full time in Real Estate. We created Your New Home Team to focus our energies in creating smo...