FHA Loan Changes SEPTEMBER 15th New 800 Pages Full Of Changes
We have a lot of clients who look at different loan options and FHA offers great opportunity for those who need low down payment, lower interest rates. Of course with the new changes coming in October with TRID - everyone is waiting to see the impact of the new rules and regulations. We do know our 30 day closings may be a thing of the past as we look for 45+ days and additional delays if terms are not followed accordingly. So stay tuned for the TRID blog posts coming up!
FHA had originally scheduled changes in June but they are being implemented as of September 15th, 2015! The new 800+ page FHS Single Family Housing Policy Book Handbook outlines a variety of changes - some good - some not so good, depending on your view! Some of them are small changes, while others are large! The new rules will have updated requirements on how the borrowers will be measured and documented for the loans. Some changes loosen requirements or ease documentation - YEAH! while others do the opposite!
The Biggest Change is the way some debt, "especially deferred student loan debt, must be handled. Under existing rules, student loan payments which are deferred for a year or more beyond closing do not have to be included in the calculation of debt-to-income (DTI) ratios. The new regulations require that, for all deferred debt, the lender must obtain written documentation of the deferral from the creditor along with evidence of the outstanding balance and terms of the deferral. The calculation of monthly obligation will be the actual monthly payment or 5 percent of the outstanding balance, 2 percent in the case of a student loan.
Charge accounts are also now included in the DTI ( Debt to Income) calculation unless there is a one year history of full and on-time payments as are installment loans with 10 or fewer months remaining unless the total of those remaining payments is less than 5% of the monthly gross income. Accounts on which the mortgage applicant is an authorized user, previously excluded from the DTI, must now be figured into the calculation absent documentation that the primary borrower has made all of the previous 12 months' worth of payments.
Changes to income calculations will probably affect fewer people. Applications qualifying based on commission income will only need one year's verification of commission rather than two. Self-employed individuals will no longer need to provide a year-to-date balance sheet, and there has been more specificity added to documentation requirements for VA and long-term disability income and income from rental property.
Most of the other changes are technical in nature or will simply not affect many borrowers. Anyone interested in reviewing the new handbook may locate it here and a HUD-issued list of frequently asked questions is available at the HUD portal." - Read more details here: http://www.mortgagenewsdaily.com/09082015_fha_loan_standards.asp
*** Remember, there are different ways to look at loans and understand your options. Don't be discouraged with one lender or one option. There are lots of lenders that specialize in different programs such as low credit scores, doctors programs, Veterans, international programs for those who do not have SS# in the US yet. LEARN YOUR OPTIONS!*****
>>> If you are on the market looking to purchase a home or a condo, give me a call. I love helping and educating first time home buyers through the process with our informative booklets, videos and more! I always think of our first time buyers as If they were my own children! I am filled with joy when I see our clients enter into their NEW HOME and start a new chapter in their lives and we take great enjoyment knowing were a part of it! <<<<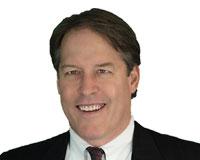 Author:
Tim Walsh
Phone:
703-447-2236
Dated:
September 13th 2015
Views:
138
About Tim: I work full time in Real Estate. We created Your New Home Team to focus our energies in creating smo...