Fairfax County Market Stats For 2015 Year End
SOLD LISTING STATS FOR FAIRFAX COUNTY
This quick chart shows the status with NOVEMBER 2015 Statistics. We are in December and will receive the December data in January.
As you can see from this chart, we have had an overall 10.3 % increase in # of homes SOLD in Fairfax County this year!
You can see the different cities and # of sold listings per city and the November changes.
2015 vs 2014 November changes - We had an overall 5.6 % Increase in number of sold listings!
Even though Great Falls has the highest increase with +26.3 %- if you look at the number of homes sold, it doesn't quite compare to other cities. For example; Great Falls sales increased to 160 from 202, whereas Alexandria had 4,628 homes sold vs last years 4,399!!
Overall - you can see the % change is all POSITIVE! That means homes are selling in Fairfax County!!! If you are interested in finding out average price homes in a great chart format, contact me.
As always, I am always working on providing great info for home buyers and sellers out there. If you like this information, please comment or share to let me know.
Make it a Great Holiday Season filled with Blessings and Love,
Ayda Walsh -703-408-4582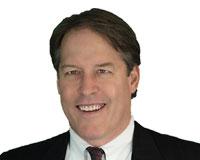 Author:
Tim Walsh
Phone:
703-447-2236
Dated:
December 15th 2015
Views:
761
About Tim: I work full time in Real Estate. We created Your New Home Team to focus our energies in creating smo...