Healthy Happy Home ADHD
Healthy & Happy Home - Alternatives for ADHD Treatments
If you are like me and fight ADD on daily basis or have a child with ADD or ADHD - you may want to look at some of the collection of information I have gathered below.
I truly believe today's lifestyle is forcing all of us to be ADD. We are exposed to so many messages every second! We are not even aware of the millions of messages we experience. Look at the page you are on and see the ads to the right or the left. When you are surfing the web - you are constantly being bombarded with messages/ads and videos. When we are driving, at work, shopping - just take a day and notice how much info is coming to us that our 3 lbs brain is processing for us every second!
It is truly astonishing. I always used to tell my daughter that women can multi-task and men in general can't. Our brains are wired differently but nowadays I am not sure! I think we are all being programmed a specific way and have to resort to taking the "Blue or the Red Pill" ( Matrix reference) to break out of the daily brain fog.
If you have been diagnosed, doctor may recommend Adderallor "d-amphetamine." This is the most commonly prescribed medication to treat symptoms of "Attention-Deficit Hyperactivity Disorder.The reason most people take this medication is because it has been studied for years, claims to be one of the safest psychiatric medications.
But if you are looking for NATURAL Remedies -- Here are a few items to consider:
*** Keep in mind that people will react differently to herbs, medications and even specific treatments. I don't know your level of ADHD or ADD symptoms... So be smart - check with your doctor, keep track of things for yourself and LISTEN to your body! *****
1 - Look at your Diet & Environment. Ask yourself what causes you to be ADD/ADHD. If your diet consists of soda and junk food, or if you are constantly under stress or stuck at a desk infront of a computer -- these are good things to notice.
DIET - remember that our brain needs specific nutritions and when we stimulate it with different things, it releases messages to our body. Take time to journal your diet and analyze it. Again this is only for you - creating awareness of where you are on daily basis and what you are feeding your mind and body is key :)
EXERCISE - If you have ADHD - you have energy. You may be sitting at your desk and shaking your leg or moving your body. People with ADHD get "hyperactive" as a result of having excess energy. In order to let out the energy - you need to exercise!! Even if you start with short breaks and taking a walk or doing a quick aerobic exercise. I have alarms on my phone to alert me to get up and walk around or do some squats - (Yes unfortunately I have to set alarms to pull myself away from work and remind myself that I need ME time! Here is a good resource for Benefits of Exercise - http://www.ncbi.nlm.nih.gov/pubmed/22895892
MUSIC & BRAIN ENTRAINMENT - Most people are not aware of the impact of music on our mind and body. Our brains synchronize and entrain when we listen to music. Listen to relaxing music - even if you have it in the background
Meditation - You may be thinking - I don't have time to meditate! You may need to decide to break it into your lifestyle in mini bites to see the impact - then your brain and mind crave it :) Studies were conducted using Transcendental Meditation (TM) and after 3 months of meditation, symptoms of ADHD were significantly reduced. Participants showed significant reductions in stress, anxiety, and hyperactivity symptoms. It makes sense that meditation would help with ADD and ADHD simply because certain types of meditation practices actually increase activity in parts of the brain involved in focus, learning and memory. With consistent practice, a meditation practice could really reduce your symptoms. Now you need to find a way to integrate it into your lifestyle.
Source: http://cie.asu.edu/volume10/number2/
SUPPLEMENTS!
Omega-3/Omega-6 Fatty Acids
Individuals supplemented with n-3 PUFA (polyunsaturated fatty acids) experienced significant reductions in ADHD symptoms. These need to be taken daily for a few months because the effect may not be immediate. In a double-blind, randomized, placebo-controlled study individuals achieved and maintained symptom control. Omega-3/Omega-6 fatty acids can be obtained from things like Fish Oil, Krill Oil, and various types of fish.
There is various controversy surrounding the effectiveness of these supplements, but many have found that they work wonders. The key with these is consistency over the period of 90 days and then re-evaluate symptoms. If they work, great. If not, save your money.
Source: http://www.ncbi.nlm.nih.gov/pmc/articles/PMC2661342/
Source: http://www.ncbi.nlm.nih.gov/pubmed/18448859/
Zinc - if you have low levels.
Taking Zinc has been shown to be effective at reducing symptoms of ADHD. Supplementation of Zinc is especially helpful amongst individuals that have low zinc. If you already have low levels of zinc in your body, this could be a reason for experiencing ADHD symptoms in the first place.
However, even if you don't have lower-than-average levels, supplementation of this substance has been studied and seems to be a legitimate supplement to try. Obviously this is not going to work for everyone, but it may work like magic in people that are unaware that they have low zinc levels.
Source: http://www.ncbi.nlm.nih.gov/pubmed/21309695
Magnesium + Vitamin-B6 Supplementation
The supplementation of Mg-B6 has been studied in a group of 40 children with classic ADHD. It was found that supplementation of Vitamin-B6 and Magnesium significantly reduced the classic symptoms of ADHD after 2 months of treatment. This may be an effective treatment option for people with low levels of these vitamins.
It was noted that when treatment with Mg-B6 was stopped, the participants experienced a relapse in symptoms of ADHD. It should be known that if you have low levels of magnesium, this could be the root cause of your symptoms. However, even if you are not deficient in these vitamins, supplementation may prove to be therapeutic after a couple of months.
Source: http://www.ncbi.nlm.nih.gov/pubmed/16846100
Pycnogenol (French maritime pine bark extract)
This substance has been used in children to help treat ADHD symptoms and has been found effective in numerous studies and reviews. Although not all researchers are convinced that this stuff works, some credible studies have shown that it can work. It may be something to try, especially if you are looking for a natural treatment option in children.
Pycnogenol is an extract from the bark of the French maritime pine and consists of phenolic acids, catechin, taxifolin, and procyanidins. In children this was supplemented at doses of 1 mg/kg/day – so if you are an adult, you may want to experiment with a higher dosage. Just one month's worth of daily administration of this substance significantly reduced hyperactivity, and improved attention, and visual-motor coordination and concentration.
Source: http://www.ncbi.nlm.nih.gov/pubmed/16699814
Monoamine Amino Acid Precursors
Monoamine amino acid precursors have been proven to be effective in cases with ADHD. They can help increase the amount of various neurotransmitters in the brain. If taken in the correct amounts under a controlled protocol, theorhetically it is possible to reduce attention-deficit symptoms while maintaining healthy brain functioning. All monoamines are derived from amino acids like tyrosine, tryptophan, and thyroid hormones. These are thought to play crucial roles in emotion, arousal, and cognitive function.
L-Dopa

L-Tyrosine

L-Tryptophan

5-HTP
It should be noted that it is recommended to work with a professional if you are considering a formula with several (or all) of these substances to help treat your ADHD condition. Although many are available over-the-counter (OTC), they can still have a powerful effect on mental functioning and should not be improperly used.
Source: http://www.ncbi.nlm.nih.gov/pmc/articles/PMC3035600/
I hope you find these helpful.
If you like this article, please leave a comment and let me know. I will share more of these as I get more feedback.
Make it a Blessed and Beautiful Day!
Ayda Walsh
Healthy & Happy Home !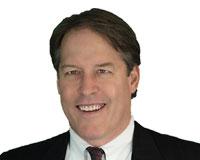 Author:
Tim Walsh
Phone:
703-447-2236
Dated:
March 1st 2016
Views:
159
About Tim: I work full time in Real Estate. We created Your New Home Team to focus our energies in creating smo...