How To Prevent Frozen Water Pipes In Your Home Or Business
With frigid temperatures on the way, the Loudoun County Department of Fire, Rescue and Emergency Management urges homeowners and business owners to take precautions to prevent frozen pipes. In addition to precautions for the average homeowner, it's critical for business owners and property managers to ensure structures with sprinkler systems are adequately protected against frozen pipes.
Before the cold snap:
Ensure the proper type and amount of insulation covers water pipes in unheated areas like attics and garages.

Keep garage doors closed if there are water supply lines in the garage.

Know the location of your main water valve and how to turn off the water in the event of a broken pipe.

Shut off water to outdoor faucets, such as hose bibs, and drain the exterior pipes.

Open cabinet doors to allow heat into areas where pipes are located. If children are present, remove any potentially harmful chemicals from the cabinets before opening them.
During the cold snap:
Let cold water drip from the faucet served by exposed pipes. If you turn on a faucet and only a trickle comes out, suspect a frozen pipe and turn the water off.

If there is no water hazard, you may warm the pipe by opening the faucet and applying heat to the pipe using an electric heating pad, a hair dryer or portable space heater (kept 36" away from flammables) until water pressure is restored. If unable to locate, access or thaw the pipe, call a licensed plumber.

Never use a blowtorch, kerosene/propane heater, charcoal stove, or open flame device to warm a frozen pipe!

If the pipe breaks, quickly shut off the main water valve and call a licensed plumber.

Call 9-1-1 if water gets in or near electrical outlets or panels, threatens a pilot light or power to water heater or furnace.
Sprinkler System Considerations:
Inspect attic sprinkler pipes and ensure exposed pipes are adequately insulated. An open attic hatch will allow heat to rise into the attic and could provide enough heat to keep pipes from freezing.

If a water pipe bursts, immediately contact a residential sprinkler professional to initiate repairs.

Ensure an emergency permit is obtained through the Loudoun County Department of Building and Development for all sprinkler repairs. This permit can be obtained after the repairs are made.

If a sprinkler system and piping are located in an unheated closet, ensure that the piping is adequately insulated with appropriate materials such as a pipe sleeve or installing UL-listed heat tape or heat cable.

It is recommended that a sprinkler system is tested and inspected on a periodic basis to ensure it is in proper working order to prevent against rupture and flooding.
Loudoun County offers more winter weather preparedness information at www.loudoun.gov/winter.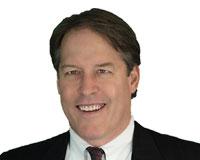 Author:
Tim Walsh
Phone:
703-447-2236
Dated:
February 11th 2016
Views:
2,426
About Tim: I work full time in Real Estate. We created Your New Home Team to focus our energies in creating smo...