Loudoun County Household Hazardous Waste Collection Event 2015
Collect your Hazardous Waste for Proper Disposal for Saturday November 21 from 8:30AM -2:30PM at Claude Moore Park - 43150 Loudoun Park Lane, Sterling VA, 20164. Remember that this is for Loudoun residents and please use Loudoun Park Lane entrance to Claude Moore Park and not Old Vestals Gap Road.
HAZARDOUS WASTE INCLUDES:
Typical HHW includes: fluorescent light bulbs, dry-cell batteries (alkaline, Ni-Cad, Lithium, etc.), oil-based paint/stain/varnish, paint thinner, metal polish, rust remover, wood preservative, furniture polish, waxes, solvents, bleach, pesticides/insecticides/herbicides, fertilizer, pool chemicals, acids, mercury thermometers and thermostats, gasoline, gas-oil mixes, and expired fuel.
Please note that participants must have proof of Loudoun County residency such as a vehicle decal or applicable town sticker. Individual households are limited to typical household quantities:
• 15 containers of liquid HHW (5-gallon container size or smaller)
• 40 pounds of solid HHW
Liquid latex paint may be disposed for a fee Monday through Saturday from 8:00 a.m. to 4:00 p.m. at the Loudoun County Solid Waste Management Facility, 21101 Evergreen Mills Road, Leesburg, VA 20175.
Motor oil, antifreeze, automobile batteries, lead-acid batteries, and propane tanks will not be accepted at HHW collection events. These materials are accepted at the Loudoun County Solid Waste Management Facility. Visit www.loudoun.gov/landfill for more information.
Ammunition, explosives, fireworks, and gun powder will not be accepted at the HHW collection events. For information about disposal of those items, contact the Loudoun County Fire Marshal's Office at 703-737-8600.
Electronics will not be accepted at the HHW collection events. Information on how to properly dispose of unwanted electronics is online at www.loudoun.gov/electronics.
Visit www.loudoun.gov/hhw for more information about household hazardous waste or call the Loudoun County Department of General Services at 703-771-5318.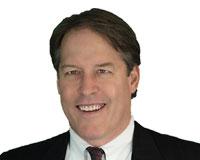 Author:
Tim Walsh
Phone:
703-447-2236
Dated:
November 19th 2015
Views:
515
About Tim: I work full time in Real Estate. We created Your New Home Team to focus our energies in creating smo...