Multi Purpose Furniture Future Of Design
When I built my house in Florida - we went to MORE SPACE PLACE - and got a Murphy bed that transformed into a Table! I absolutely loved it but moving it was a pain. You almost have to leave it with the home :( I absolutely love the concept! So futuristic and I can't wait to see what some young designers will be able to come up with when it comes to multi-use and multi-functional furniture! We will be able to computerize some of these parts and combine pieces together to create new and amazing layouts!
I also think this is coming to the BUILDING of homes as well. With the new TINY & MICRO HOTELS that are popping up in London, NYC and other locations. People should not be intimidated with small spaces - there is so much creativity that can go into making it your own. I am always amazed at how IKEA designs small areas with multi-purpose designs - I am sure they will be joining in on the future of furniture and creating Multi-purpose furniture!
What would you want to have in your home? What was your favorite furniture of this video? I loved the extending Table! I also like things that turn and transform. Our Murphy bed just popped into a table so I didn't have anything turning but my mind was going with this idea!! Leave a comment if you like the FUTURE OF MULTI-FUNCTIONAL Design!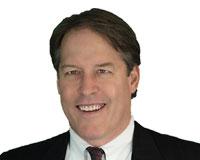 Author:
Tim Walsh
Phone:
703-447-2236
Dated:
September 22nd 2015
Views:
53
About Tim: I work full time in Real Estate. We created Your New Home Team to focus our energies in creating smo...