New 2015 TILARESPA Integrated Disclosure Rule
The Consumer Financial Protection Bureau (CFPB) enacted the TILA-RESPA Rule (Rule), effective October 3, 2015, that consolidates four existing required disclosures on all closed-end credit transactions secured by real property, which includes nearly all real estate transactions. The new Rule was designed to further protect consumers and provide more clarity than the existing Truth in Lending Act (TILA) and Real Estate Settlement Procedures Act of 1974 (RESPA) disclosures. The Rule integrates existing mandates into 2 new forms (the Loan Estimate and the Closing Disclosure) and details how these documents should be completed, establishes timelines for filing and outlines what changes to these forms are considered material and require amendments and/or additional disclosures.
What this Means
Simply put, this new Rule changes the required disclosure forms for real estate transactions. It imposes new deadlines that require completed documentation and filed in a timelier manner on the front end, and finalized well in advance on the back end prior to closing.
How Does this Affect Real Estate Professionals?
The new TILA-RESPA Rule requires lenders to provide your clients with completed disclosures 3 business days prior to getting to the closing table. If there are material changes made to the loan during this 3 day period, then a new three business day review period will be required.Non-material changes leading up to closing that do not alter the basic terms of the deal will not require this extra three-day review, but will require that the lender provide an updated Closing Disclosure.

Changes Requiring NEW 3 Day Review

Changes NOT Requiring NEW 3 Day Review



•APR increase of more than 1/8 of a percent for fixed loans, or 1/4 of a percent for adjustable loans
•Addition of a prepayment penalty
•Loan product changes

•Unexpected discoveries on walk-throughs•Most changes to payments made at closing•Typos found at the closing table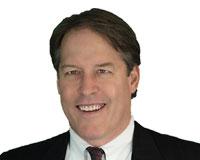 Author:
Tim Walsh
Phone:
703-447-2236
Dated:
September 22nd 2015
Views:
215
About Tim: I work full time in Real Estate. We created Your New Home Team to focus our energies in creating smo...