Oct 3rd TRID New Regulations Will Change The Way That Real Estate Transactions Are Processed And Clo
It is almost here! October 3rd New TRID Rules will be in effect and it will change the way that real estate transactions are processed and closed by lenders, consumers, and real estate professional! The new rules and their attendant disclosure forms requires us to be ready before we Owe TILA RESPA Integrated Disclosure rules. (TRID).
Here is a (Long but Informative Video on TRID from REALTOR Magazine)
We have a 1 page compliance requirements for the CFPB's TILA-RESPA Integrated Disclosures (TRID) rule for both consumers and our real estate agent partners & co-workers which can be downloaded below.
The link below outlines New Forms & New Timelines as well as guidelines for keeping on track to ensure loans can close on time!
Real Estate Agent TRID Download
>>> NOTE: We will be updating our Step-By-Step process and Client Videos to include the new changes as soon as possible! in the meantime, we hope this guide helps! <<<
Here are some additional links you may find useful: CFPB - Consumer Financial Protection Bureau! - http://www.consumerfinance.gov/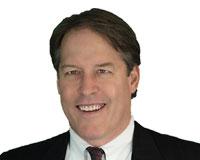 Author:
Tim Walsh
Phone:
703-447-2236
Dated:
September 13th 2015
Views:
402
About Tim: I work full time in Real Estate. We created Your New Home Team to focus our energies in creating smo...